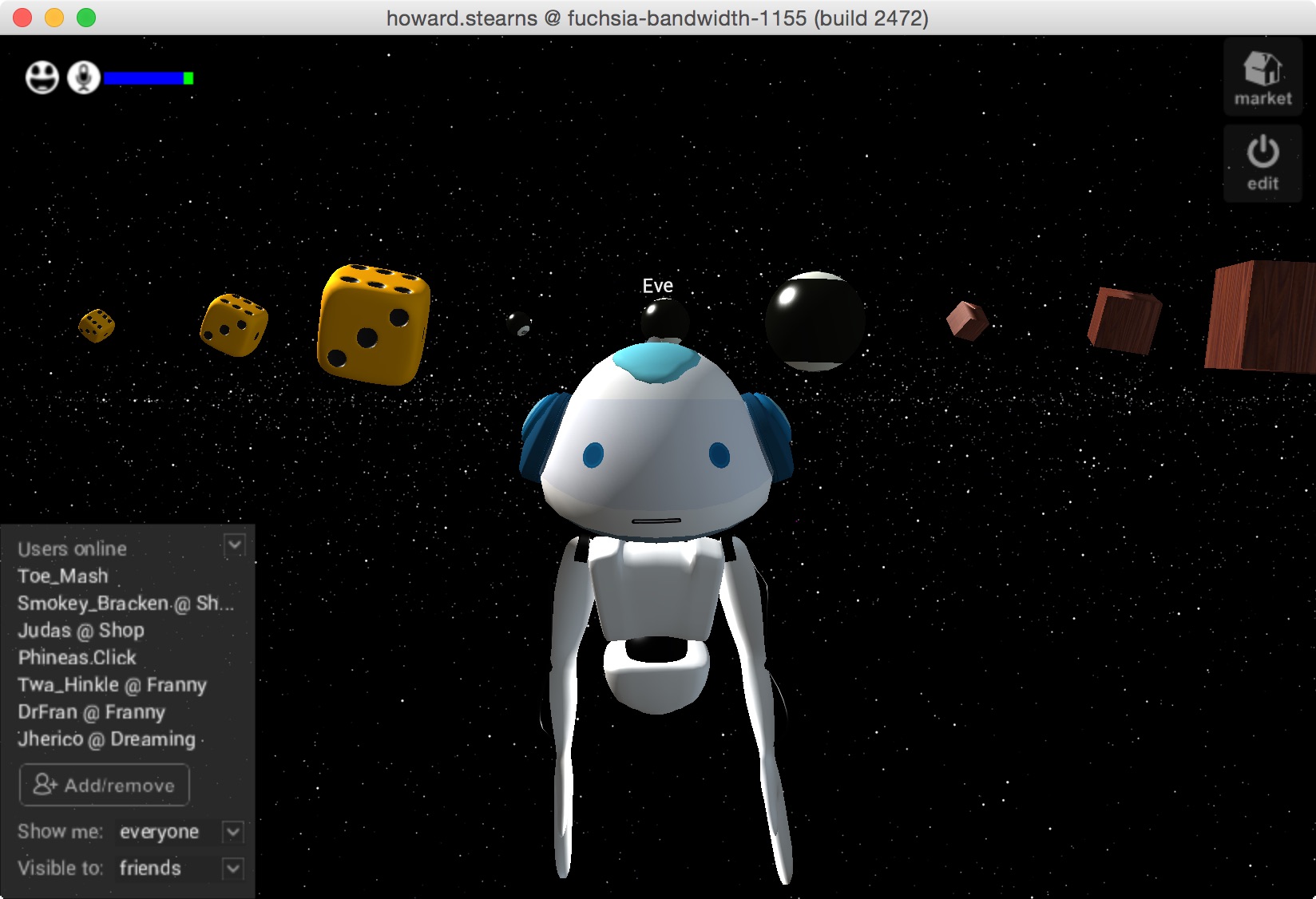 When an artist paints en plein air, they expect people to look over their shoulder and see what they're doing. As an engineer, almost no one does that. I've had the delight of deliberately sharing my work with my children, and recently I got to share with unexpected visitors.
In High Fidelity, running your own virtual world is trivially easy, and I often do development work using a mostly empty workspace on my laptop. Nine years after playing hide-and-seek with my son (first link above), I played air hockey with him over the network. I was thrilled that this now jaded teenager was still able to giggle at the unexpected realtime correctness of the experience. But we had set out to get together online, and this time he wasn't surprised to find me there.
It turns out that my online visibility had been set to "visible to everyone". The next weekend I was online and someone clicked on my name and ended up in my world. I was startled to not only see another avatar, but to hear such a clear voice saying, "Hi!" Despite the cartoon avatar, it was as though she were in the room with me. I explained that I was "just working on some development" and that this space would be going up and down a lot, and her voice sounded crushed as she said, "Oh. Ok. Bye…"
An hour later, another visitor came. When I told him the same thing, he left immediately without saying goodbye. Then I was the one who felt crushed.
Of course, one can control access to your own domain — I can't quite explain why I don't feel like doing that. But I have turned my online presence visibility to "friends only".