I continue to struggle with my little novella The Pains. Perhaps it's fitting that a story about a humble human of common decency but no particular kozmic talent who is evidently picked by the universe to redeem the world through his own suffering should not come easy. Or, actually, the story came mostly easy; it's the prose, dammit, the words, that are long-dark-night-of the soul-ing me to death.
Anyway, I have written a few more chapters which will be up soon, and a few more beyond them are in the queue. I can't believe I'm still working on this thing! But I will finish it! Oh yes! It will be mine!
Those of you who've read any of our story thus far have seen this illo: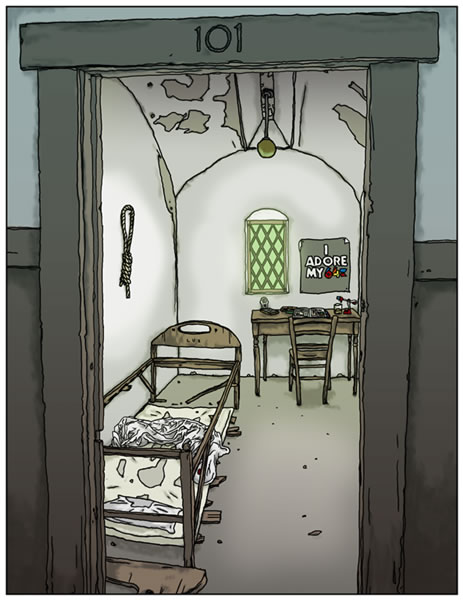 In the meantime, mostly as a prod to myself, here's a nice little illustrated summary of the book by its illustrator Matthew, AKA Cheeseburger. Take a look.