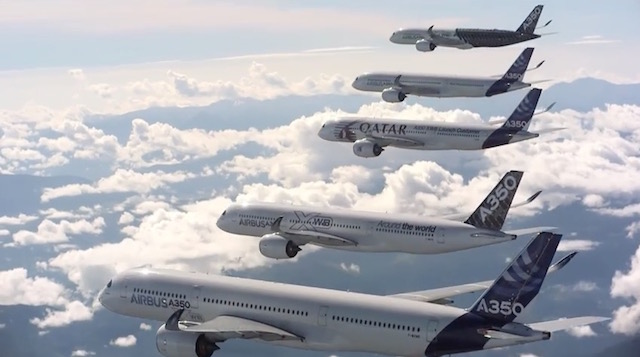 The cost of this photo shoot (fuel, chase planes, pilots, etc.) is estimated north of $75k.
The planes themselves are $300M each, or $1.5B for the five. BILLION.
But of the five planes, there are at least four different paint schemes. This is pre-release of the plane.
Think of of the direct cost to produce a new paint scheme for one of these, and the implications on schedule and coordination (e.g., getting the five planes in the same place at the same time with the paint dry), and that nonetheless, some number of project/program-managers approved the changes. Nay, demanded the changes.
If it was right to do so, there is a staggering amount of costs at stake, for what most engineers would mistakenly think is silly.  (Heck, I thought it was wrong. But I'm not sure I was right!)
If it was wrong to do so, there is a staggering amount of money and time being mis-applied.
Am I nuts to wonder about such things? Have I been too long at startups, where all I can think of is what it takes to get it out the door and not muck with the schedule and the dependencies?